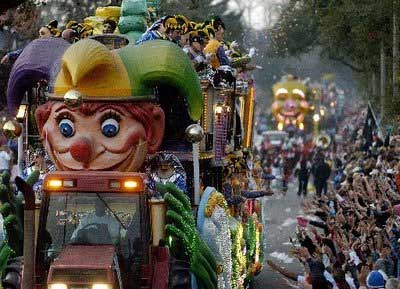 ARE YOU SERIOUS? What kind of question is that?
New Orleans knows how to throw a party and the New Orleans Yacht Club has never not "won" a regatta party.
Whether it's on the house NOLA Brewing kegs and crawfish boils in dry storage immediately following the racing to the "Bloody Mary Mornings and Mardi Gras Mimosas" at the start of each race day to the KREWE of WREX spectator parade/raft-up and their Mardi Gras Ball on Saturday night – this Mardi Gras Race Week will definitely make Bacchus (the Roman god of wine) and Mercury (the Roman god of speed) proud!
Never ending events are planned around the serious racing with funky New Orleans' live music during the parties and the food will be typically outstanding New Orleans cuisine. This includes a monster crawfish and crab boil as well as a gumbo cookoff held right out on the piers.
This WILL be a Mardi Gras Race Week for the ages… well since last year!